Iconic food manufacturer The Arnott's Group is enhancing the digital capabilities of its field sales team to allow the company to reach more independent retailers around the country and drive sales.
The Arnott's Group first trialed woolloo's Virtual REP app in November 2021 and has since signed on to the platform that enables brands to engage directly with the retailer without the need for in-person visits.
Virtual REP allows brands like Arnott's and Campbell's to activate promotions, grow displays, receive orders and model and review shelf placements. Brands can also use the digital tool to issue incentive schemes for retailers that deliver better margins, in exchange for supporting the brand.
According to the company, retailers signed onto the platform are already experiencing significant growth in sales, with one such retailer, Sid Modi from Parekh Group reporting that "growth in Arnott's products is up six-fold, compared to the rest of the independent marketplace."
"I have been using Virtual REP in four of my regional NSW stores for six months and have found it to be a simple and easy platform that gives me access to special offers and news directly from Arnott's," Mr Modi said.
"My sales are growing and I'm now receiving returns in the form of display rebates in exchange for creating displays on Arnott's promotions that I was not receiving before. This helps my stores to better compete and offers shoppers better pricing."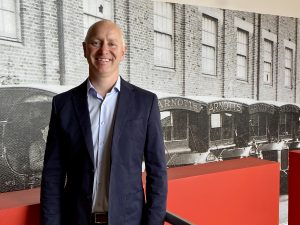 Arnott's Group Sales Planning Manager Andrew White says the adoption of the app was an innovative addition to the business' field sales strategy that complements the 300-plus team of on-the-ground field sales representatives, responsible for servicing the vast majority of major retailers, and a significant proportion of larger independent retailers.
"We recognise the immense value of in-person merchandising support and continue to grow our team, having recently increased the team by 10 per cent. Where our team are unable to reach retailers, by virtue of their location, Virtual REP allows us to do so. It also helps support and offer more opportunities for retailers with lower frequency of visits. Best of all, we have a single view of our retailers as all the information from Virtual REP and our field team visits sits in woolloo," Mr White said.
"With woolloo, we've been better able to support those previously underserviced retailers in regional and remote areas or help to upscale stores with infrequent in-person visits, and help them to generate great, eye-catching displays, that drive both their sales, and ours.
"Independent retailers play a critical role within their communities and this app enables us to arm them with the tools to improve category sales through display support, and in exchange receive rewards for supporting us," he said.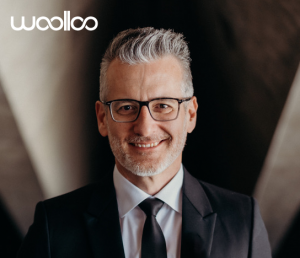 Woolloo CEO John Georgopoulos says: "We've been able to apply smart technology to solve an age-old industry challenge and help brands to reach more stores and reward performance, in a way that is cost effective and scalable.
"Arnott's is an Australian icon loved the world over and we love driving innovation. Together, we have shown that the partnership of people and platforms can make a difference, particularly in regional locations, and that's something we can all be proud of," Mr Georgopoulos said.
The Arnott's Group intends to build out its community of stores using the app, as well as in-built incentive schemes, and will investigate opportunities for new channels through the app.